2023 VENUES
ADELARD ARENA
Address: 800 Logee St, Woonsocket, RI 02895
Website: Adelard Arena
Mount Saint Charles Academy's Adelard Arena is home to our Mount Saint Charles boys and girls hockey programs. Our arena also serves host to Rhode Island Interscholastic League games during the winter season.
NOTE: Adelard Arena will be used for overflow
---
AGGANIS ARENA
Address: 925 Commonwealth Ave, Boston, MA 02215
Website: Agganis Arena
Agganis Arena opened its doors to the public on January 3, 2005, as the Boston University Terriers Men's Ice Hockey team won the first game in the Arena's history over the visiting University of Minnesota. Agganis Arena is a 290,000-square-foot multipurpose sports and entertainment center with 6,150 seats for hockey and ice shows and expandable to over 7,000 seats for concerts, sporting events, and family shows.
OPENING NIGHT: 2008 Boston Jr. Eagles vs. 2008 Markham Majors | Thursday, October 26, 2023 | 6:00PM EST.
---
THE BOG ICE ARENA
Address: 188 Summer St, Kingston, MA 02364
Website: The Bog Ice Arena
The Bog Ice Arena was founded by several local members of neighboring communities. It opened in 2006 with one full size NHL rink. In 2012, an additional full size rink and a mini rink were added. The Bog offers a full service Pro Shop and a well stocked snack bar, The Red Line Cafe. The Bog is home to Bay State Breakers, several high school hockey teams, multiple youth organizations, men's & women's leagues, figure skating, and our in house learn to skate and Bay State Breakers learn to play hockey programs.
Birth Year: 2014
---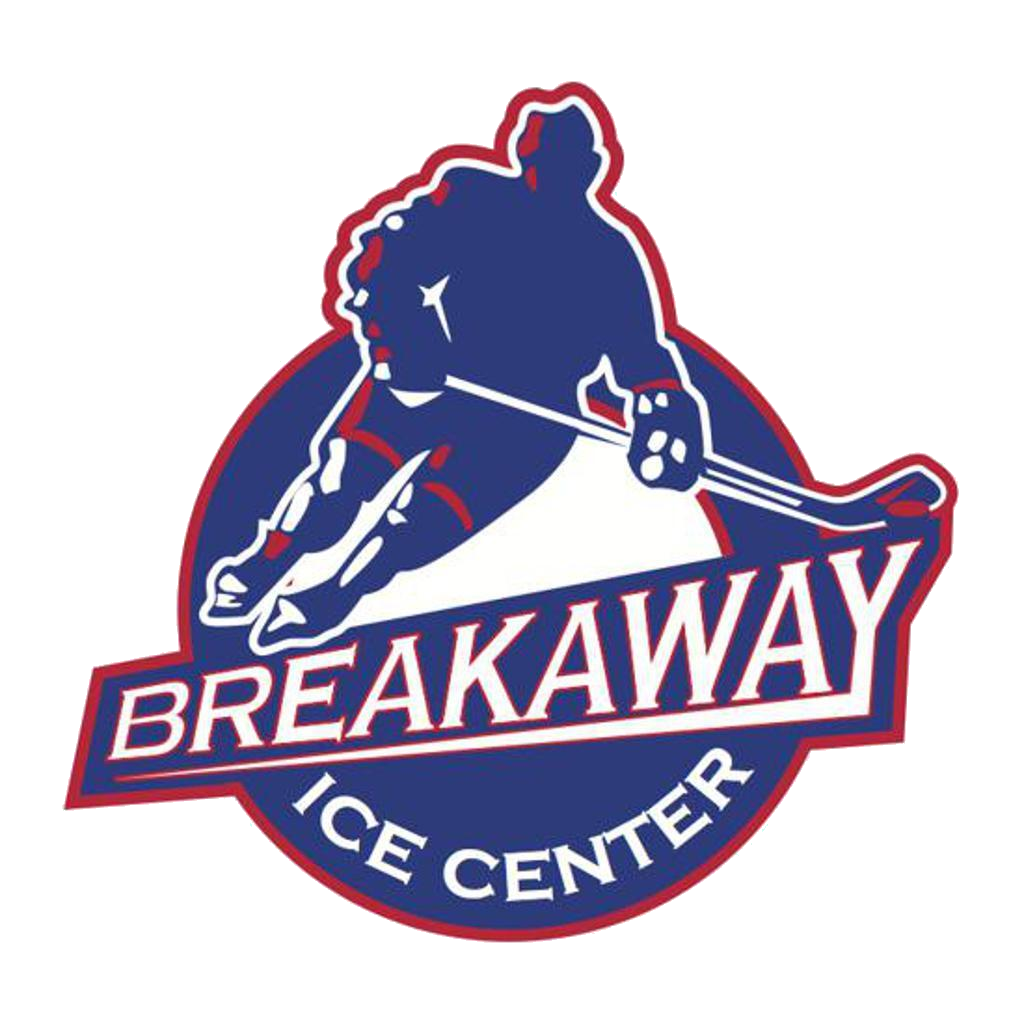 BREAKAWAY ICE CENTER
Address: 20 Carter St, Tewksbury, MA 01876
Website: Breakaway Ice Center
Our doors opened in 2004 with rink one. Four years later the facility underwent a massive renovation adding a second rink and new locker rooms. In September 2020 Breakaway Ice Center changed ownership to Boston North Hockey. Since taking over there have been major updates and renovations to the rink. Including new insulation in both rinks, fresh paint throughout the facility, updated landscaping, and new zamboni.
Birth Year: 2011 and 2012
---
THE BRIGHT-LANDRY HOCKEY CENTER - THE HOME OF HARVARD MEN'S AND WOMEN'S HOCKEY
Address: 65 North Harvard Street Boston, MA 02163
Website: The Bright-Landry Hockey Center
The Bright-Landry Hockey Center is a 3,095-seat ice-hockey arena in the Allston neighborhood of Boston, Massachusetts, United States. It is home to the Harvard University Crimson men's and women's ice hockey teams. It is named for Alec Bright '19, a former hockey player.
OPENING NIGHT: 2009 Boston Jr. Eagles vs. 2009 North York Rangers | Thursday, October 26, 2023 | 6:00PM EST.
---
CANTON ICE HOUSE
Address: 65 North Street, Canton, MA 02021
The Canton Ice House opened its doors in September 2016, featuring 2 NHL sized rinks, a full menu Cafe located upstairs overlooking both rinks, Pro-shop and 2 Golf Simulators. The Ice House is home to several local area high school teams, an elite private club program, several local youth hockey programs and a premier figure skating club. The Ice House will host several large regional hockey tournaments each year as well as regional figure skating competitions.
Birth Year: 2010
---
ESSEX SPORTS CENTER
Address: 15 Manning Ave, Middleton, MA 01949
A state-of-the-art private recreational facility offering twin ice sheets operated by CN Ice Management, a 30,000SF indoor field house, a best-in-class strength training center operated by Mike Boyle Strength & Conditioning and Sports Rehab Unlimited – serving all of Essex County. Essex Sports Center is the home to top tier programs such as St. Johns Prep High School, Essex North Shore Agricultural & Technological School, Danvers & Masconomet Youth Hockey, CN Learn to Skate, North Suburban Wings, and CN Hockey. Last but not least is JC Grill & Pizza, offering all visitors a wide array of food choices.
NOTE: Essex Sports will be used for overflow
---
FOXBORO SPORTS CENTER

Address: 10 East Belcher Rd., Foxboro, MA 02035
We are a state of the art facility that contains Three NHL regulation sized rinks,
FSC Pro-shop, a full service café, and the Grand Mezzanine perfect for watching games.
---
LOVELL ARENA
Address: 120 Bill Delahunt Pkwy, Rockland, MA 02370
State of the art 117,000 square foot ice hockey arena and recreation center conveniently located on the South Shore of Boston. Offers 3 NHL regulation ice sheets with in-arena seating for 1,500, a Goalie training area, fitness and strength training center, and a physical therapy space. Lovell Arena Mezzanine includes a 7,000 square foot upscale pub/restaurant with views of all 3 ice sheets. Additional entertainment Full Swing Golf Pro Series simulators, 4 QubicaAMF bowling lanes, a pro shop, an arcade/lounge, concessions, and a multipurpose space.
Birth Year: 2008
---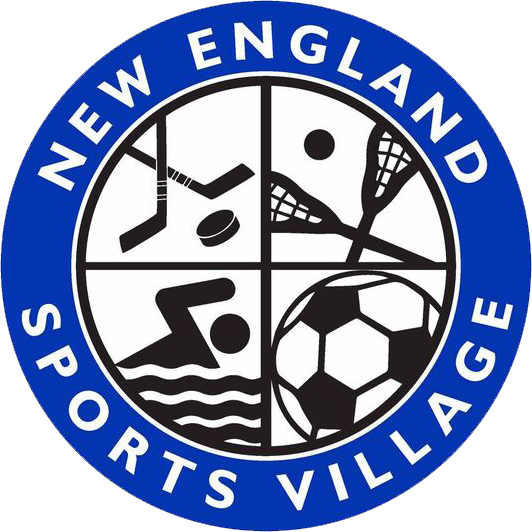 NEW ENGLAND SPORTS VILLAGE
Address: 1395A Unit 1 Commerce Way, Attleboro, MA 02703
The New England Sports Village is a planned athletic, entertainment, and hospitality complex in Attleboro, Massachusetts. We have currently completed Phase one of our three phase development project, a premier ice facility. Phase two consists of a field house and hotel. Our 110,000 square foot field house, with indoor and outdoor fields, will cater to traditional sports such as soccer, lacrosse, field hockey, baseball, and gymnastics as well as provide other recreational and food/beverage amenities. Phase three will focus on a tennis, aquatics and wellness center. The Village will also include an outdoor adventure course, including ropes and zip-lining.
Birth Year: 2015 and 2016 (Area Code Hockey)
---
ROCKLAND ICE RINK
Address: 599 Summer St., Rockland, MA 02370
Website: Rockland Ice Rink
Birth Year: 2008
---
RODMAN ARENA
Address: 2130 Providence Hwy., Walpole, MA 02081
Since the opening of its doors, the Rodman Arena has been focused on one objective: helping individuals fulfill a dream. The Rodman Arena was originally built as a training facility for the United States Women's Olympic Hockey team, and has since seen many Olympic medalists pass through its doors. Not only does the arena accommodate aspiring hockey players, but with two ice sheets – one NHL sized and one Olympic sized – figure skaters and speed skaters flourish here as well. The Rodman Arena also serves the community, as it plays home to numerous high school hockey clubs, select programs, skill development camps, and prominent amateur tournaments. In 2005, the Rodman Arena became home to the Express Junior Hockey team. Rodman Arena is also home to the CCM Zone Pro Shop and Chic-Fil-A during Tournament Weekends!
Birth Year: 2009
---

SKATE 3 ICE ARENA
Address: 355 Middlesex Road, Tyngsboro, MA 01879
Website: Skate 3 Ice Arena
Skate 3 is home of the "USPHL" Islanders Hockey Club and for several youth and High School Ice Hockey programs in the surrounding area of Massachusetts and New Hampshire. Skate 3 offers three regulation ice surfaces for all your ice skating needs.
Birth Year: 2011 and 2012
---
THAYER SPORTS CENTER
Address: 1535 Washington St., Braintree, MA 02184
The Thayer Sports Center is a multi-use recreation center that opened in the Summer of 2019. The facility features One and a Half Ice Surfaces, Indoor Multi-Sport playing surface to accommodate Basketball, Volleyball, Pickleball, Tennis, a Fitness Center, Concession Stands, and other Amenities.
Birth Year: 2010 and 2013